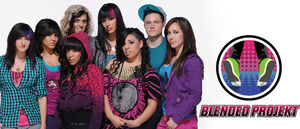 The Blended Projekt is an eight member dance crew who appeared in America's Best Dance Crew Season 5 Regionals. They were eliminated on the episode. The reason why 16 year olds joined the show is what explains the reason ABDC 6 make dancers all ages audition and being the first crew to have more than 7 members.
Ad blocker interference detected!
Wikia is a free-to-use site that makes money from advertising. We have a modified experience for viewers using ad blockers

Wikia is not accessible if you've made further modifications. Remove the custom ad blocker rule(s) and the page will load as expected.